XCOM: Enemy Within by the American studio Firaxis Games is an expansion pack to the main game called XCOM: Enemy Unknown. As in the previous part, the events of the game take place during an alien invasion of Earth.
The players' goal is to build a powerful defense system and destroy all uninvited guests with the help of X-COM Special Forces soldiers. The game is open on almost all consoles, computer operating systems, and even on mobile platforms like Android as ported versions.
Plot
The story of the game revolves around an alien invasion of the Earth. People live in peace and enjoy their lives when suddenly ships with ugly aliens arrive on Earth, and the creatures begin to cause chaos and disorder on the planet. Of course, the inhabitants of the Earth were not ready for such a turn of affairs, but fortunately, humanity has hope, and that hope is you.
According to the plot, the player is an employee of the defense and research organization Extraterrestrial Combat (X-COM), which has been preparing for an invasion for a long time and is ready to fight the invaders. It depends only on you whether the Earth will be saved.
This is a strategy game with RPG elements, where players are supposed not only to build a base to defend their planet from aliens and develop it both militarily and economically but also to control their characters, who may belong to different classes.
Players can choose to control characters from one of the following classes: assaulters, snipers, psionicists, support soldiers, or heavy soldiers. Each of them has unique skills that the army needs to win.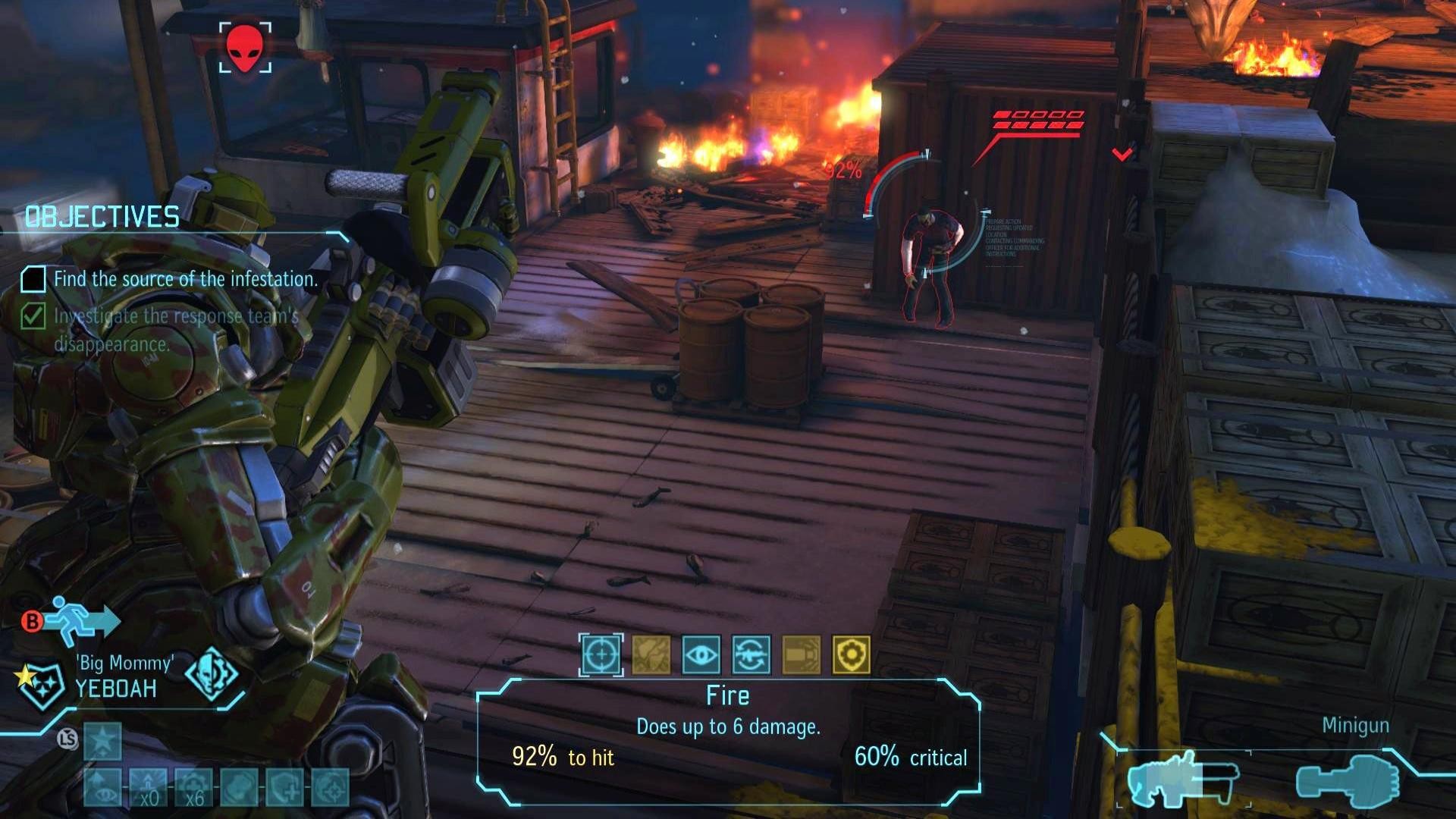 XCOM: Enemy Within Features
Enemy Within is an expansion for the main game called Enemy Unknown, which is why both works are very similar in terms of graphics, controls, and gameplay. However, there are some innovations that were not in the original game. They include:
A new unique resource called Meld. It is a substance consisting of nanomachines that can help players modify both living creatures and various equipment. Meld also helps improve soldiers and equipment.
New types of fighters among aliens, namely Mechtoids and flying Seekers. These creatures make combats more difficult for human squads, but they will become less dangerous if you improve your soldiers.
New story missions. A new organization called EXALT appears on Earth, whose main goal is to help aliens take over the planet. Players should destroy the organization in order to get rid of the danger and get new types of weapons.
Another new story mission where players must try to defend the XCOM base from an alien assault. They, in turn, start heavily attacking the base in the hope of succeeding but later focus their efforts on terrorizing the local population.
Advantages and Disadvantages
In general, the game is very interesting and will appeal to fans of the first part of XCOM and its main version. According to fans, the game has many advantages that include:
A feature that allows you to improve soldiers, making them universal fighters.
New enemies require players to study, select a special approach, and develop new weapons technologies to destroy them.
Pretty good graphics for its time and no high requirements for the player's computer.
Among the main shortcomings, players often mention a noticeable imbalance of power at times, as well as a short storyline, which many people think is not enough.
Are you a fan of alien strategy games? Then be sure to check out XCOM: Enemy Within! This game will give many hours of interesting and beautiful gameplay to every player.